Submitted for your approval. 3 ordinary items, hand knit with care. But there's a twist!
You have entered the Handspin Zone... (do di do do, do di do do..)
(Can you tell hubby just got the first season of TZ on dvd?) ;)
Item #1 Handspun Merino/Silk Blend French Market Bag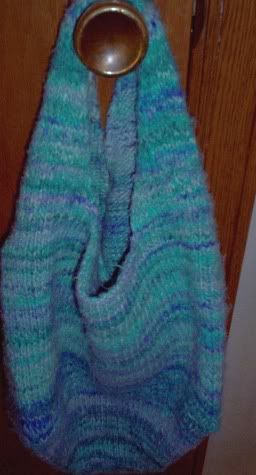 Item #2 Handpainted/Spun 100% Merino Hat (Ann Norling Pattern)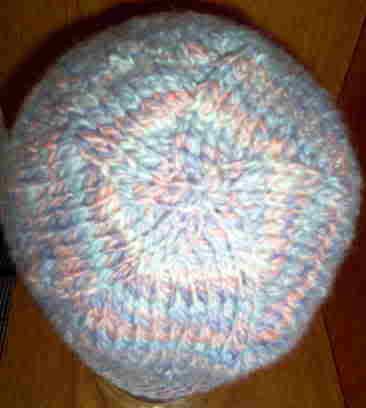 Item #3 Handspun 100% Mohair heating pad (insert made of rice & dried ginger mmmm)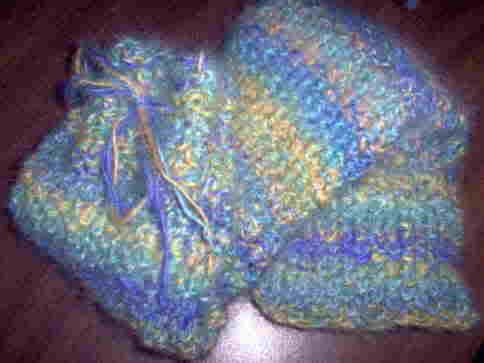 That concludes tonights episode. Good night.