This is the last installment of my archiving. There is a lot of stuff that I just don't feel I need to transfer, stuff I wasn't that impressed with in retrospect. This last batch is my recent dye day results.
I have 3lbs of Blue-faced Leicester that I am painting & it will eventually be used for a sweater FOR ME! :)
This was my first time dyeing with Jacquard dyes & I was very impressed by the vibrancy of the colors. I used the technique outlined by Laurie on
Yarn Harlot's Blog
So, here is the yummy fleecey bits before...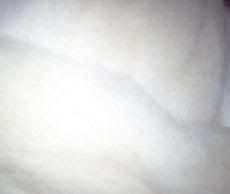 And After...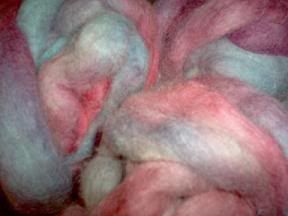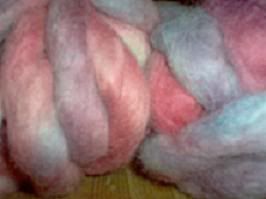 Ok.. from now on its all new stuff! Woo hoo!