So dh finally found the box with the usb cable in it! Horray! I was going to post pics of all three of my wips... but I have fallen out with my Irish Hiking Scarf.. its just not doing it for me. I think I have just seen too many of them, especially in red! So no pics of that one.. it may be making a trip to the ole frog pond soon.

WIP #1 Sister Sox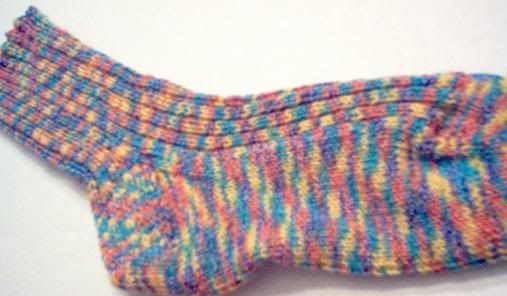 Sock the first finished, sock the second underway.. must knit quickly on this. I have been procrastinating & her b-day is the 10th! eek! The big problem is I did this without a pattern & I don't remember what I did turning the heel.. whoops!

WIP #2 French Market Bag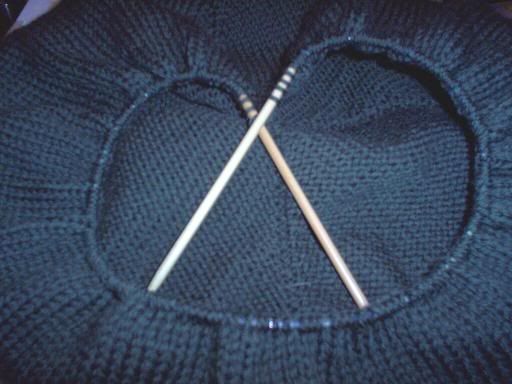 Sooooo loving this! This is my second bag using this pattern & I just love em. I'm using lurvly KnitPicks Wool of the Andes in Evergreen. I just love the color & feel of this yarn.. so much so that I just bought another 15 skeins in different colors.

In other news, I had my second knit in this evening & had a wonderful time. Such a nice group! And so talented! Alisha inspired me to make wrist warmers, which I had never even considered before. And you should see the gorgeous sweater that Ingrid had made! If you are in the Ann Arbor area you should definitely check this group out! We would love to meet you!

Thats all for now... its way past my bedtime!