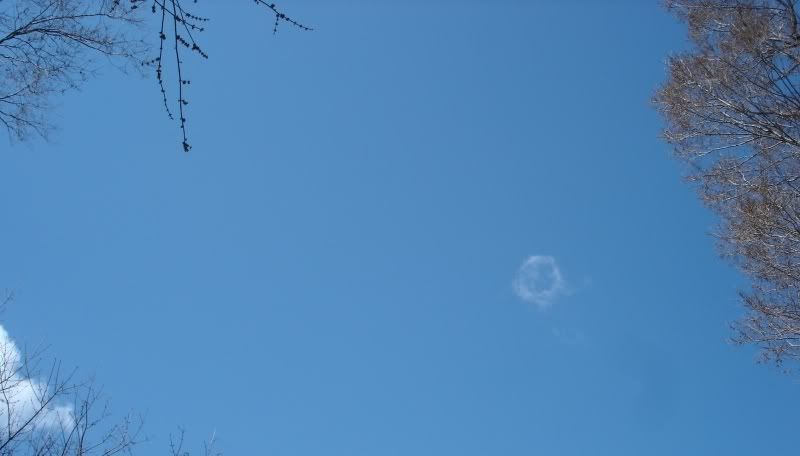 Is is me or does that little cloud look like a jellyfish?
Nice bright sunny day, still chilly but more springlike. At least it isn't snowing. So I decided to do this...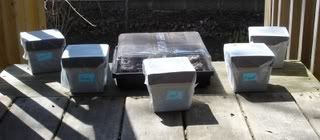 The individual planters have herb seeds (basil, oregano, parsley, cilantro & rosemary) and the large starter tray has veggies (carrots, cucumbers, peppers, beans & beets). This is the most veggies I've ever attempted to grow. I'm really hoping the carrots & beets turn out because I would love to make the Russian Beet & Carrot salad using home-grown ingredients! :) I also got the seeds going in the little kitty planter we got for x-mas.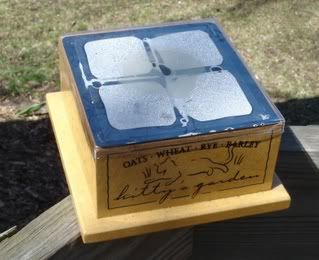 There's no catnip, just wheat, rye, barley & oats. I don't know how the cat's will take to it, but there's no harm in giving it a go.