Since I have finished the baby knits (for now) I decided to start on a pair of socks using a beautiful merino yarn I picked up in Philly back in December. I've lost the band, so I can't tell you who it's by. This is my progress so far.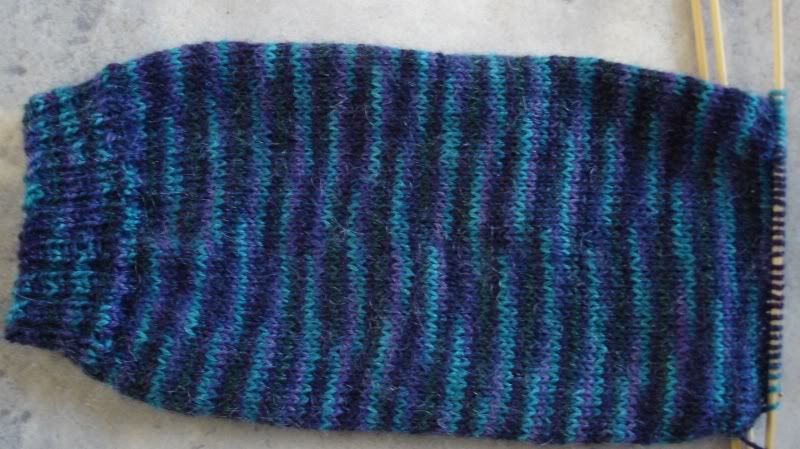 Windle decided he was being ignored & demanded to appear in the next one.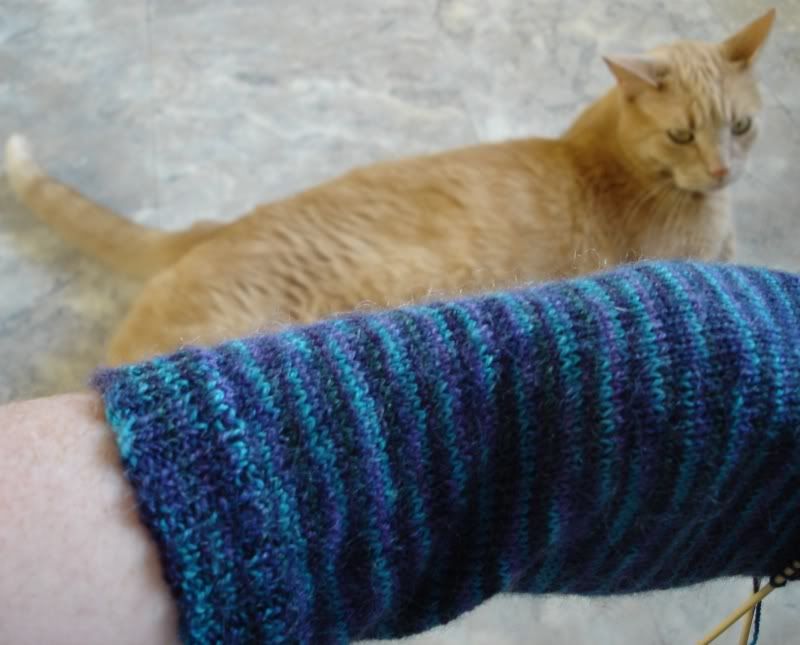 I'm knitting 72sts on size 2 needles. Started with a 2x2 rib and the rest is plain ol' stockinette. I have about 1/2" to go before beginning the heel flap.
Also, my seeds are beginning to sprout.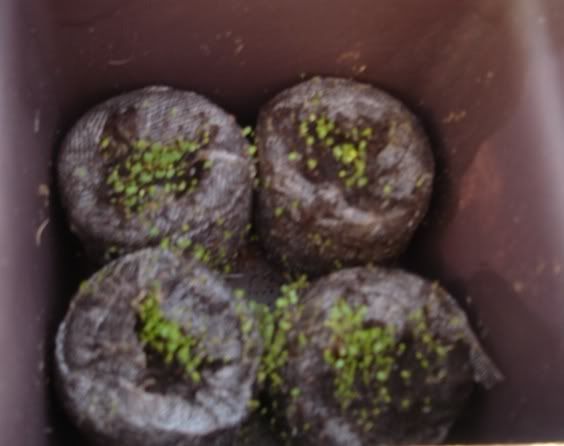 Oregano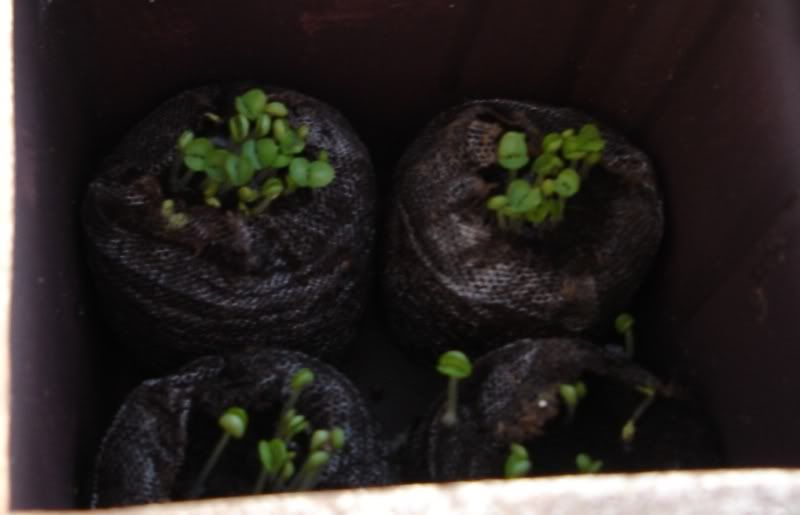 Basil
Cucumbers & Beets
The weather has been beautiful these last few days, so I moved them outside this afternoon. Hopefully the other seeds will sprout under more direct sunlight. :)
In other news, I'm sure you've all heard about the new
expanded pet food recall
, which includes dry food. Apparently they now have reason to believe the poisoning was deliberate. They are also warning people against eating pork. Thankfully neither the kitties nor the puppy's dry food is on the list and they are getting their wet food home-cooked. How far is this thing going to go?
Edit
: So I just realized that I'm knitting these socks on size 0 needles... how could I forget that?! I even had to go buy the damn needles, because I didn't have anything below size 1 and that was too loose with this yarn! Crazy!