Kris came home yesterday after being away for a week due to work &
Gandalf
-related activities. Corrina was very happy about this...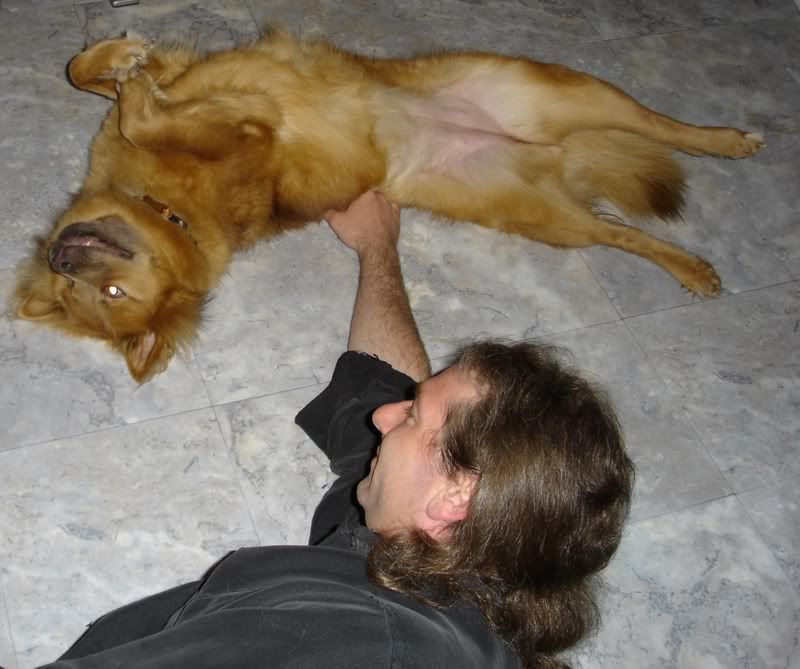 Whilst he was away, I placed an order at
KnitPicks
. I needed to get a
sweater stone
and then I decided to try for the free shipping...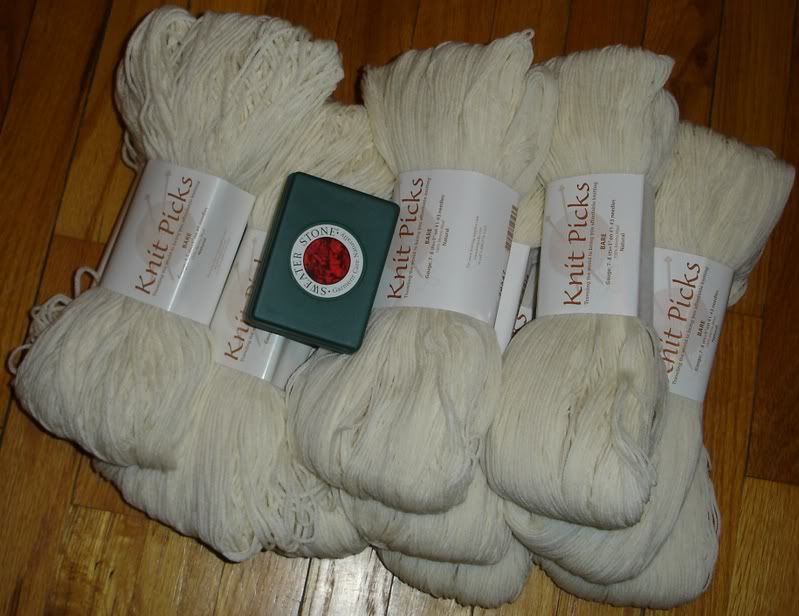 I got 6 skeins of fingering weight and 4 skeins of dk weight yarn in their
Bare
line, which is 100% merino yarn that has been washed & spun but not bleached. I got it for dyeing. I've had the urge lately and didn't want to muck about with spinning. Now I just need to find the time to dye it! Not sure what type of dye I'm going to use yet. I don't think I have any laying about.
Btw- I've already tried out the sweater stone, it works great! Although it does leave a bit of pumice dust laying about...