Got my second goodie box from my SP yesterday! (squee)
Firstly, there is the items to keep me fat, but smooth ;)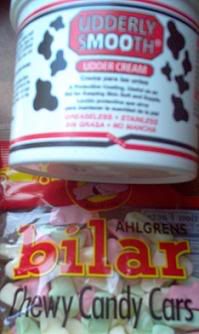 The chewy candy cars are most yummy!



Secondly, there is the stuff to make my house smell less like kitty.


mmm, lemonlime



Thirdly, we have tea & tea acoutrement.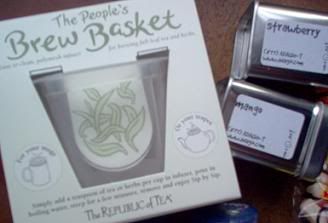 loven the basket, will get lots of use!



Now at this point you may be thinking "wasn't this a knitter's SP? Where is the knitty goodness?" I got your knitty goodness right here baby!





sweet little shawlette, with beaded trim!



She made me a shawlette/scarf! (sorry, I'm a little verklempt.. discuss amongst yourselves) Very pretty & definitely my colors! Don't know the fiber content.. but I'm guessing acrylic?
Very lovely... and help soothe my pain from the bad haircut I received just moments before.

EDIT: I have been informed that this was made with lovely, "Socks that Rock" yarn from Blue Moon Fibers. It is superwash merino! I hand in my spinners card & will keep my mouth shut now. (sorry for the misunderstand!)

Bad haircut? So here is what happened.. the scissor happy stylist decided to take a good 3-4 inches off my layers, making my already thin hair appear even thinner.. thanks psycho! She left the length on the bottom, so it doesn't look like I got a whole lot taken off, but I feel all mullety! Plus, um, natural curl! So the layers are all super curly & fluffy & ending a good 4 inches from the bottom! grrrrr.. And I paid almost $50 for this monstrosity! I miss my old stylist.. damn salon had to go & close! grrrr