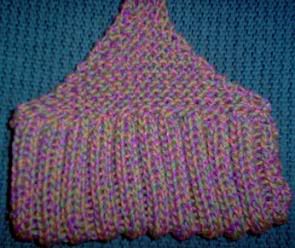 No, it isn't another bag...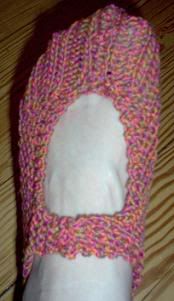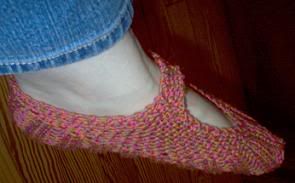 Behold! The thinnest part of my body: my left foot!(notice the elongated 2nd toe)
Super fun & fast. One size fits all
Pocketbook Slippers
! It took me just over 3 hours to knit the first one & less than a skein of yarn. This is Classic Elite
Flash!
100% mercerized cotton in Lotus Blossom. Very shiney & comfy! I need to do a little tweaking on the pattern. I made the strap a little long & I would like the top to come a little further up my foot.
I think these will be in lots of stockings this december...