Warning!
this post contains extreme cuteness & virtually no knitting content
procede at your own risk!


Last night was my niece's very first ballet recital.
It was absolutely adorable! I swear there is nothing cuter than little girls in tutus. They "danced" to When you wish upon a star.. toooo cute!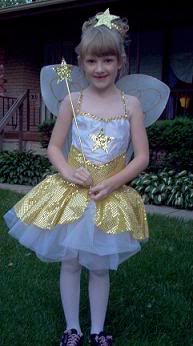 Princess Autumn Rose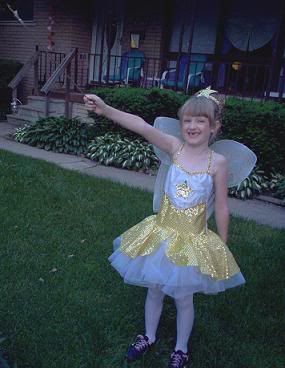 this is her delicate "ballet" pose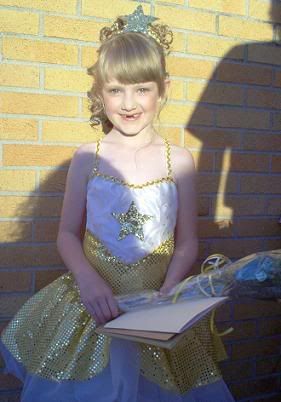 with a twinkle in her eye & no front teeth

Every ballerina deserves a present after their first performance, so I gave her the princess tank early... (sorry the photos suck)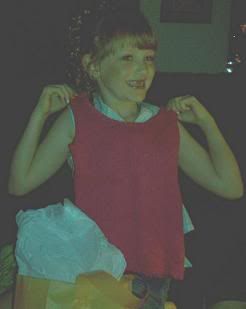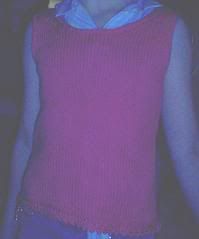 fits like it was made for her
;)
Thats all for now, have some spinning to finish up...