I received an email from my spoilee today (yippie!). Apparently Yahoo! had decided I was spam the first time around, but it is all good now. :)
Now I need to decide on a pattern. She said that she likes lace, but without big holes. She doesn't like long socks and she likes the cuff to be loose. So, I am thinking a lace anklet pattern (or a little taller). I found two that I really like and a third, which I'm not as fond of but will work very well with a variegated yarn. She stated that she likes bright/light colors (nothing dark or earth tone).
The Patterns are:
Swirling Lace Anklets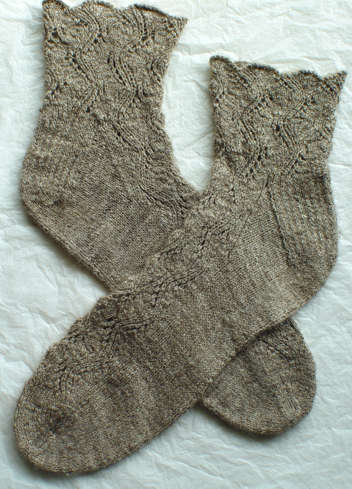 Falling Leaves
And
Japanese Feather
I also really like
Thelonious
, but I am worried that they will be too tall for her.
Please help me decide!