So, here are some sure nifty gifties I received for xmas that I totally have neglected to blog about.
First off, I received the 2 books that I was a lusting over!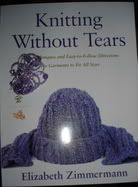 Here is the EZ book I wanted & some hand-made stitch markers from the lovely & talented
Joanne
! (I still haven't sent her xmas present out, dude I suck!) I wasnt able to get a good pic of the st markers, but they are lovely!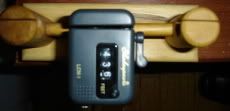 This is a totally happy-making present. Its a yarn meter! Whee! Now many of you may not get my ectasy of this, but I really suck at figuring out yds on my niddy noddy.. I always loose count! XD
And the fete de resistance?

Gorgeous knitty bag & a set of Lantern Moon needles from my SIL! Squee-age! Having another hip knitter in the family rocks!

In other gifty news, I got a copy of this...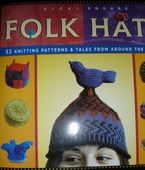 RAK from the super-fabu Jillian. If you haven't seen this book you should take a peek. There are some absolutely ridiculous hats in here.. cracks me up! I totally love it!!

Now, in an attempt to avoid the frantic xmas morning sweater knitting of this past year, I have already picked a pattern for this xmas' christmas gift.



This will be for my mum, nix the fringie bit on the collar. The pattern is "Folk Jacket" from Plymouth Yarns and is made with Baby Alpaca Dk. This is the first time I will use the yarns that were actually called for in a pattern. Dude! ;) I wanted to knit a fair isle sweater, but didn't see one that really suited her & my sister & niece agree that she will dig this one. Besides, there is a little intarsia involved here without so much as to make me insane.

Who knows, if I actually finish this in a decent amount of time I may be able to knit something out of this for someone else.