So I have been a little neglectful of my blog. Granted, it was mostly because my internet connection kept crapping out, but still...
Just so you know I haven't been laying on the couch doing nothing, here are a few pics.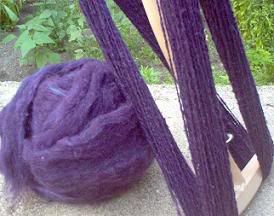 angora, silk, corriedale roving
that
I got from Spinner's Flock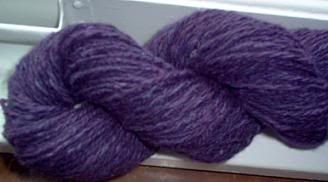 the first finished skein (about dk weight)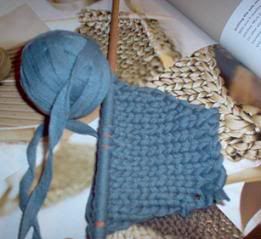 finally a use for the O2 yarn
I got months ago
I have gotten quite a bit done on the shawl as well, but didn't get a good pic of it yet. The daffodil & pumpkin yarns are knitting up very nicely together. My only concern is that they are not colors I would normal wear, but I will mostly be wearing this at home so it should be ok.
The knit pic is the beginning of the Boudouir Slippers from Erika Knights Simple knits with a twist. She used satin ribbon, but I figured the O2 would work just as well and be a little more comfy to wear. I should probably go up a couple of sizes on the needle though as it is a little stiff on the 10s.
Oh, and I'm up to chapter 20 on HP6. Whee! :p