I knew all this friggin rain would yeild somethin good!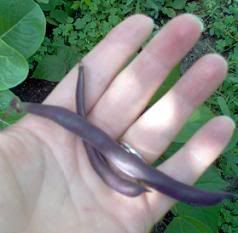 Ok, granted there are only 2 of them now, but lookie...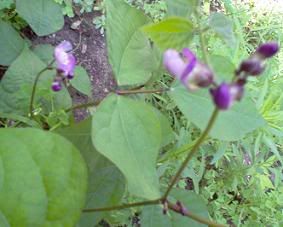 Soon there will be more & they shall be all mine.. mmmmmmm
What do purple beans taste of? Green beans. They're just purtier! I got the plain ole greeny beans popping up too! See...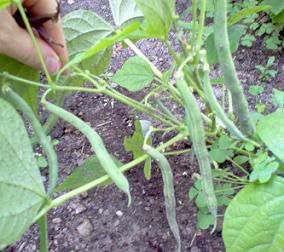 Oh! And, um, Elisha? Remember how you said I planted my peppers a little too close together?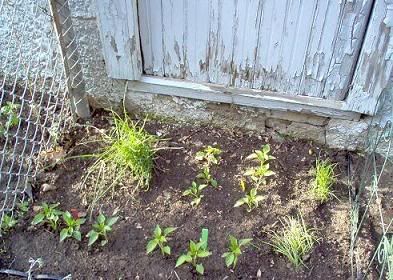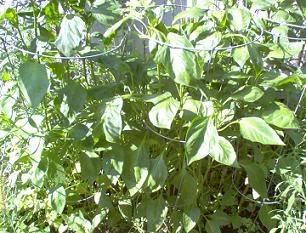 Before & After
Dude, you were totally right!
But, at least they are thriving! LOL
And speaking of Elisha, here is a pic of her adorable sock! I love the cables & the toe is done in a unique way.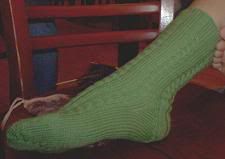 Oh, so ya wanna see my billionth project I just cast on?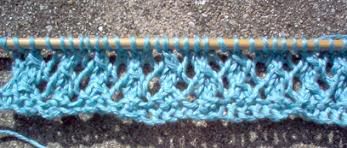 This is a scarf I am making out of Classic Elite's Premiere in #5226 Tidal Wave. I know I said I didn't want to make a scarf out if it, but I saw this trellis lace stitch in my stitch book & just knew it would be perfect.

Hey, maybe I'll even finish this one!