I seem to be in this weird phase. I can't seem to finish anything lately! I have been knitting, honestly!

I have the Cathay tank.. but I need to get bamboo or birch needles to work with cause it is just too slippery on the aluminum. I have another Princess tank.. but I'm kinda bored with it. And I have started, ripped out & restarted a sock about 50 billion times in the past 2 weeks. sigh.

In attempt to get over this hump I started a shawl the other day & it seems to be coming along nicely, although I did have to tink back a few rows last night due to miscalculation.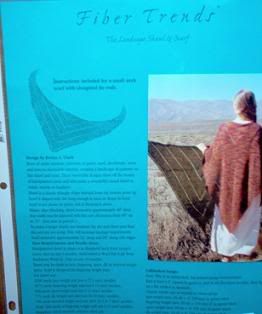 Fiber Trends pattern: Landscape Shawl & Scarf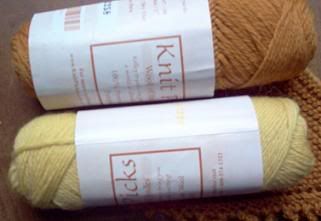 yarns to be used: Knit Picks Wool
of the Andes in Pumpkin & Daffodil


progress so far


I really like the pattern so far. Its very versatile in that it can be made with any weight yarn in just about any width & length. The pattern alternates between garter & seed stitch w/picot edging. I really like the combo of daffodil & pumpkin in the skeins, can't wait to see what it looks like knit up together. These aren't colors I would normally use.. much more drawn to blues, greens, & purples. Hopefully the excitement will sustain me through this big wooly project during the heat of summer... and I won't be seduced by some other bit of fluff before I finish. ;)